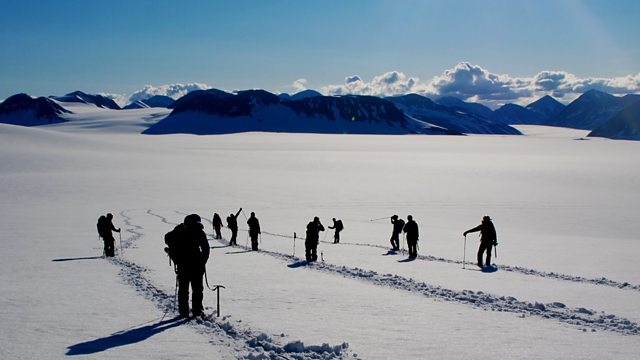 29/09/2012
Norway has a reputation for excellence when it comes to conservation. But the authorities there think they can learn a lot from the way we manage our national parks. Mark Stephen joins a Norwegian delegation on a fact-finding mission in the Cairngorms.
A retired salmon netter reflects on changes in the Scottish fishing industry.
How can rural businesses take advantage of the rise in popularity of mountain biking? Euan McIlwraith investigates.
The price of wool has tripled in recent years. But is it enough for sheep farmers to make a profit from a fleece?
How outdoor education helps teenagers with severe emotional difficulties get their lives back on track.
Bear danger. Pupils from Banchory Academy talk about their school expedition to the Harding Ice Field in Alaska.
The David Marshall Lodge in Aberfoyle gets a complete revamp in a bid to reverse dwindling visitor numbers.
Plus, the latest in our series on Scottish native trees strips away the secrets of the birch.
And the science behind the message in a bottle.
Last on