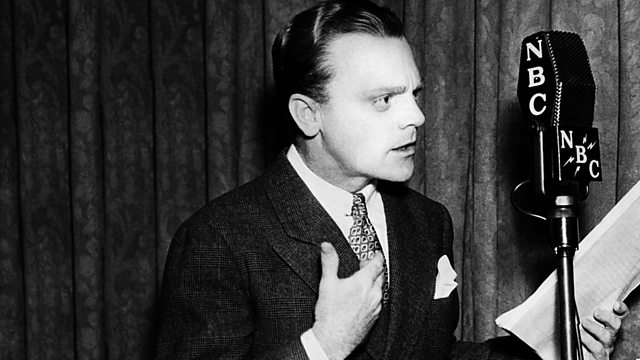 Dear Adolf - Letters to the Fuhrer
Christopher Cook examines a unique set of recordings from the vaults of the American Jewish Committee that strove to define America's war aims and values.
For 6 weeks, in 1942, the airwaves of NBC hummed with the voices of Hollywood stars such as James Cagney, Raymond Massey and Helen Hayes addressing the Fuhrer in the guise of ordinary citizens. Ever since the trauma of Pearl Harbour, thousands of letters had poured into radio networks and newspaper offices expressing support, anger and defiance at the new war America was now fighting. These letters earned themselves the sobriquet of 'Dear Adolf's' and Pulitzer prize winning writer Stephen Vincent Benet drew on their inspiration for six fictional missives to Hitler.
But the backstory of these and other broadcasts from the AJC is as compelling as the star names chosen to speak for the people of America. Formed in 1906, the American Jewish Committee was a response to the plight of Eastern European Jewry then suffering a wave of pogroms. Avowedly 'unpolitical', in so far as it eschewed the major movements then gripping the Jewish world (Socialism, Zionism and Communism) it sought to defend Jewish life both in the U.S. and the heartlands of Eastern Europe and to engage in inter faith dialogue at home. At its heart was advocacy of a loyal American Jewish citizenry and a desire to overcome prejudice.
By the late 1930's the A.J.C. took to the airwaves to use the power of radio. Producing thousands of radio messages and programs aimed at fighting bigotry on the homefront and promoting democratic values for a diverse number of programmes. This was a time of rising anti-semitism, domestically & abroad with the German American Bund holding mass rallies in Madison Square Gardens and the siren voice of radio demagogue Father Coughlin railing against 'internal enemies'.
Series like Dear Adolf and a gripping dramatization of the Warsaw Ghetto Uprising, made just months after its destruction, are just a few of the archival gems of the A.J.C. spanning two decades of attempts to counter prejudice and imbue ordinary American's with the spirit of tolerance.
Producer: Mark Burman.
Last on