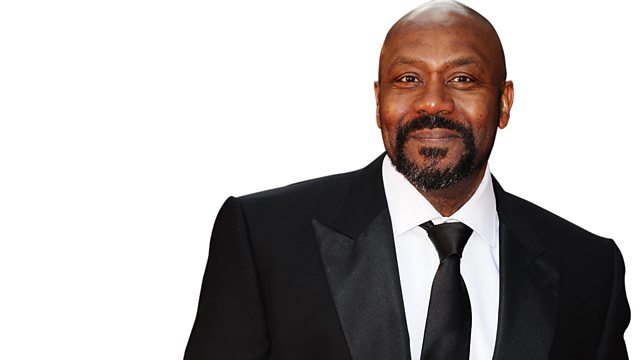 Lenny Henry, Paul Merton, Laurence Fox, Danny Wallace, Simon Garfield, Maia, Dog is Dead
Prepare to be tickled. Because this week Clive is joined by not one, but TWO giants of British comedy. Strap yourself in as Clive braces himself to discover the bizarre workings of Paul Merton's brain. The 'Just A Minute' jester famed for his off-the-cuff wit who brings a surreal seam to 'Have I Got News For You', muses on the mighty behemoth that is his noggin in his show 'Out Of My Head' at the Vaudeville Theatre London.
Keeping the laughs coming is Dudley boy done good Lenny Henry. Once voted Britain's Top Non-Smoker, Lenny recently swapped stand-up for Shakespeare and got a gong for his Othello. But now he's passed his grade 4 piano exam, is playing piano in public for the first time and going back to his comedy roots touring his one-man show 'Pop Life'.
No stranger to showbiz, Laurence Fox has acting in his blood. His dad is actor James Fox and then there's Uncle Edward and cousin Emilia. Best known as the brainy DS Hathaway from 'Inspector Morse' spin-off, 'Lewis', Laurence now plays a squaddie in 'Our Boys'. The award-winning story of five young soldiers whose lives are disrupted by the arrival of an officer fresh from Sandhurst is at the Duchess Theatre, London
And in a nod to the fact that we're living through the biggest mapping revolution since the 15th century, our very own radio Sat Nav, Danny Wallace is guided by writer Simon Garfield through some fascinating tales of cartographic intrigue as he discusses his book 'On The Map'.
Music comes from Dog Is Dead - billed by NME as 'main stage stars-in-waiting'. They play their new single 'Talk Through The Night'. No animals were harmed in this recording.
And alt.folk pop outfit Maia perform their latest track 'The Grandfather Plan'.
Producer: Cathie Mahoney.
Last on
Listen to Loose Ends anytime, anywhere.