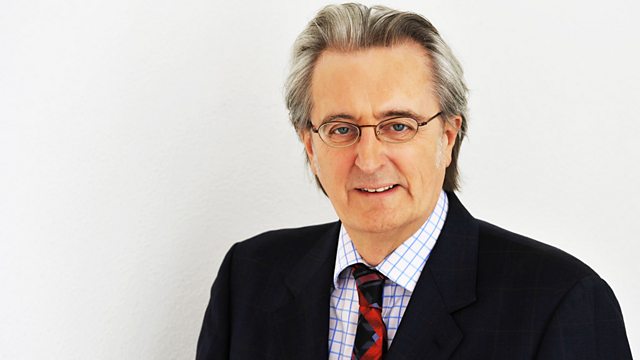 29/09/2012
Listen in pop-out player
On Money Box with Paul Lewis:
On Monday a new Government scheme begins to make every employer put in place a work based pension and pay into it. And everyone who works - just about - will have to join it. The plan for auto-enrolment will start slowly beginning with the biggest firms. But by the end of 2013 every employer with more than 800 workers will have to be signed up. And by 2017 it will include all employers - even the very smallest and newest. We explain the rules and talk to Pensions Minister Steve Webb and Malcolm McLean, pensions consultant at Barnett-Waddingham.
Money Box has uncovered worrying evidence that some banks are telling customers with interest-only mortgages that they can - and might - tell them to convert to a repayment mortgage. That would be prohibitively expensive for many borrowers, especially those within a few years of pension age. It comes in the week that figures from mortgage research organisation xit2 reveal that more than a million people owe £116 billion on interest only mortgages which mature before 2020 but they have no repayment plan in place. Bob Howard reports. The programme also hears from Paul Smee, director general of the CML and also from IFA Mark Meldon from RC Gray.
A revolution in the way financial advice is given begins on 1 January. Advisers on investments and pensions will not be able to take commission - they will have to charge a fee and the cost per hour is expected to be high. The qualifications for giving advice on these products will also be made much tougher. As a result of these changes many independent financial advisers are expected to leave the industry - or lose their independence. And this week Lloyds is the latest of the High Street banks to pull out of giving financial advice to its customers. So where will people of modest means get advice in the future? Merryn Somerset Webb, editor in chief of MoneyWeek and Dennis Hall, an IFA and MD of Yellowtail financial planning speak to the programme.
You can email the programme at moneybox@bbc.co.uk or use the 'Contact Us' link at the top of this page.
All personal information supplied is held securely by the BBC and in accordance with the Data Protection Act 1998. Your details will not be used for any other service.
Please remember if you do e-mail us, that we cannot give you personal financial advice, and you should never send us original documents.
Last on