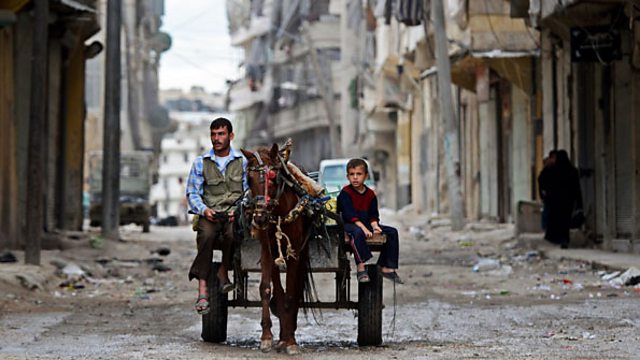 A War Getting Worse
Listen in pop-out player
Lyse Doucet's in a Syrian suburb hearing stories about a civil war which is reaching more parts of the country every week.
Damien McGuinness finds there are complaints from some Turkish women about the good times which have arrived at a resort town on Georgia's Black Sea coast.
Justin Webb wonders whether ludicrous amounts of time and money are being spent trying to woo undecided voters in the US presidential election.
Lucy Ash is at a monastery contemplating the growing influence on the Russian state of the Orthodox Church.
And while visitors to the Philippines may have great things to say about a fascinating country, Kate McGeown says they rarely mention the food!
Last on