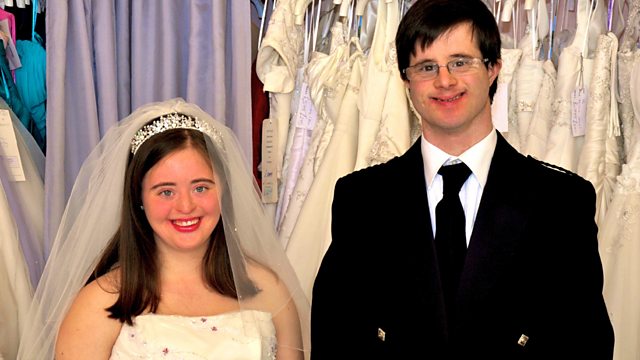 Seeking Someone Special
There are 120,000 people in Scotland with a learning disability. But how do you find love when your disabilities get in the way?
We follow three young people with learning disabilities as they struggle to assert their independence, fight loneliness and get their heads round the dating scene.
25 year old Richard Brownlie is a big fan of girls. But he has aspbergers and has never had a serious relationship. He's desperate to get experience, but how can he get it if he doesn't know where to start?
Nastasha Connon is 22 and has Downs Syndrome. For almost two years had been living with her fiancé James. But when she ballooned from a size 10 to 22 in 14 months, her parents asked to move back in with them. Will she be able get back down to a size 10 and move back in with James?
Peter Bowers is a DJ with Attention Deficit Hyperactivity Disorder (ADHD). But despite his outgoing nature, Peter is lonely and is searching for love. He'll be headlining at Scotland's first club night for people with learning disabilities. Will this be his chance to get a girl, or will his ADHD distract him from the task at hand?
Just like everyone else, Peter, Richard, and Natasha want independence and love, so will they find that someone special?
Credits
| Role | Contributor |
| --- | --- |
| Director | Anne-Claire Pilley |
| Producer | Anne-Claire Pilley |
| Executive Producer | Ross Wilson |
| Executive Producer | Ross Wilson |