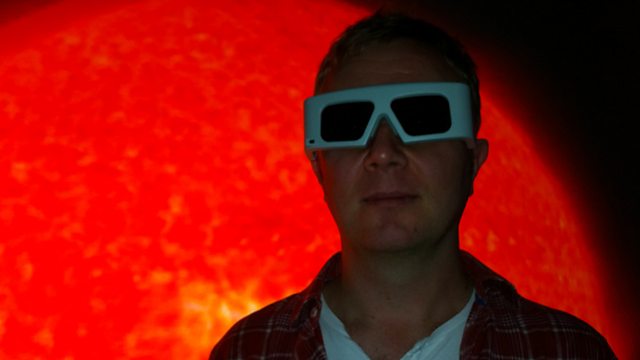 25/09/2012
How do we work out exactly how old an object is? Adam Walton plays the dating game and discovers how scientists age bones, rocks and stars.
Last on
Dating
In this week's Science Cafe Adam explores the science of dating, discovering how archaeologists, geologists and astronomers work out the age of the objects they're working with, whether it's a human skeleton discovered in a South Wales sea cave, a rock formed in a prehistoric volcano or the age of stars and galaxies on the other side of the Universe.
He visits the National Museum Wales to meet archaeologist Dr. Elizabeth Walker and geologist Dr. Jana Horak. Elizabeth tells him about the Red Lady of Paviland, a human skeleton discovered on the Gower coast in 1823. At first they were thought to be the bones of a local customs man murdered by smugglers but as dating techniques have improved, the age of the 'Red Lady' has been pushed back and back and archaeologists now believe that the skeleton in 29 000 years old.
Jana Horak takes the dating story back further, telling Adam about the techniques - based on radioactive decay - which are used to work out the age of rocks. Adam also meets Cardiff University astronomer Dr. Chris North who explains how we date stars by the light spectra they emit. And, to push dating back as far as it can possibly go, Chris tells us how scientists have worked out the age of the universe itself.
Links
Wikipedia: Archaeological Dating