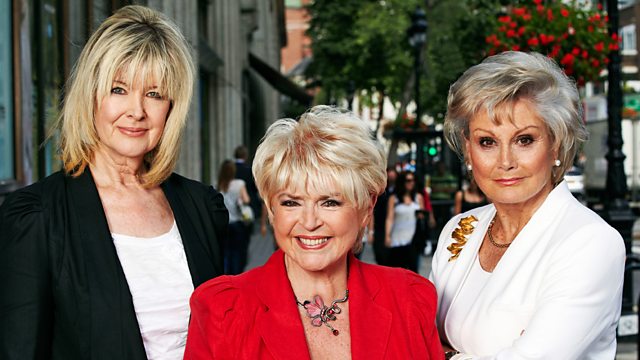 Gloria Hunniford, Angela Rippon and Julia Somerville investigate why consumers feel they've been ripped off or had a raw deal, looking into the companies who say they can reclaim mis-sold PPI payments - and how you can do the whole process yourself. Plus a company is caught out on tape lying to prospective customers, a scam using mobile phone apps to secretly steal your money is exposed, and the team explore why TV ads from some of Britain's biggest names have been branded misleading - and banned from being shown again.
Last on
Information and Advice from Today's Episode
PPI - How to Make a Claim Yourself
The mis-selling of Payment Protection Insurance (PPI) has become headline news in the last few years with millions of pounds being refunded to consumers from across the UK.
And as a result, what seems like no end of companies have sprung up offering to help you claim back money that you should never have paid in the first place.
In 2011 the Financial Ombudsman Service revealed that 80% of PPI claims were submitted by Claims Management Companies (CMC).  BUT you can apply for a PPI refund yourselves, without paying any fees. And with many CMCs taking up to 30% of your refund it is worth doing it yourself.
Which? has made the process of reclaiming mis-sold PPI  quick and easy by developing an
online claim back tool and template letter
that you can send to your bank or credit card provider.  For more details visit
Which?
Complaining about a Claims Management Company
From 2013 consumers who have lost money through Claims Management Companies, will be able to take their case to the Legal Ombudsman.
The Ombudsman has the legal power to ensure consumers can get compensation where appropriate.
 For more information visit the Legal Ombudsman
Credits
| Role | Contributor |
| --- | --- |
| Presenter | Julia Somerville |
| Presenter | Julia Somerville |
| Presenter | Gloria Hunniford |
| Presenter | Gloria Hunniford |
| Presenter | Angela Rippon |
| Presenter | Angela Rippon |
| Producer | Lucy McLennan |
| Producer | Lucy McLennan |
| Executive Producer | Rob Unsworth |
| Executive Producer | Rob Unsworth |