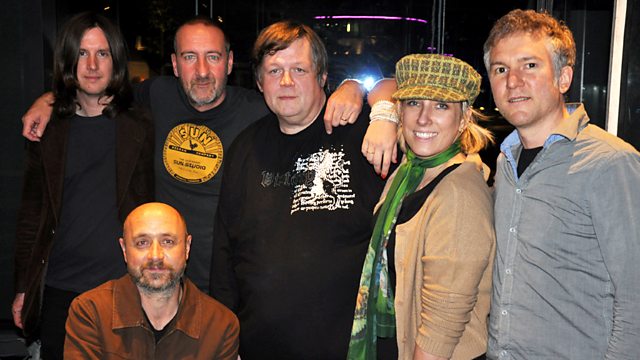 Ultrasound
Ultrasound back in the studio tonight for a live session up in windy Media City.
Since reforming in 2010 the London five piece of Andy Peace, Andrew Wood, Richard Green, Vanessa Best and Bob Birch have gone from strength to strength.
The new album Play For Today will be released late September on Fierce Panda a whopping 13years since their debut album Everything Picture.
Last on