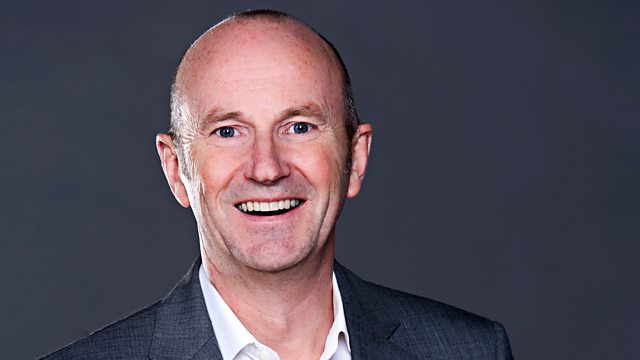 01/10/2012
Comedian Jack Dee on coming to Edinburgh on his new tour.
Michaela Strachan and Martin Hughes Games on bringing Autumnwatch to Scotland.
The Now That's What I Call Music! series may be forced to come to an end later this year. We'll speak to music journalist Lorraine Wilson, who will tell us about why Now. and other compilation albums are available and what the future holds for them. Will iTunes and Spotify playlists replace them?
Tesco has overhauled its blue-and-white striped Value branding to try to boost sales...but how do food labels lure consumers in? What secrets do they use to attract us?
We're used to Americanisms such as '24/7' and 'it is what it is' making up the day to day language of many people over here, but now the tables are turning with British words and phrases creeping into conversations across the Atlantic. We're going to find out the reason for this trend.
How should you talk to your young child about the birds and the bees? When is the right age? And how honest should you be with them? We'll be joined by Julia Sutherland in the studio, who has recently had to discuss the birds and the bees with her 4 year old Luca. Agony aunt Suzie Hayman will also be on hand to offer advice.
Chef Antonio Carluccio met his new partner at a singles club. But what singles clubs are on offer across Scotland? Whether you're looking for friendship or a relationship, we'll have some suggestions.
Plus Gary Marshall will be back with more technology for us. This week he's looking at the new range of mini-tablets available.
Last on