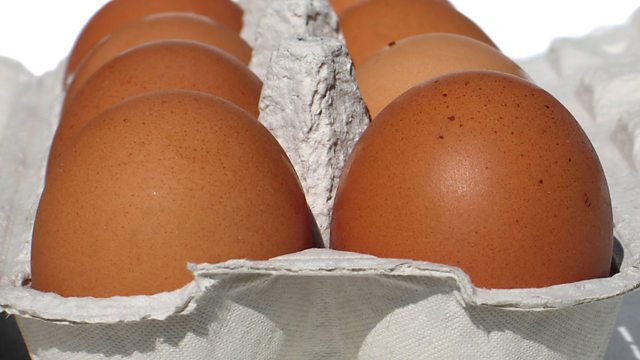 22/09/2012
Free range egg producers say their industry is currently unsustainable. We hear why high feed costs and a lack of understanding amongst consumers is making life difficult for them.
On the other hand, the price of wool is higher than it's been for decades. We explore the reasons why.
Plus the cost of living in rural areas is under scrutiny.
And the latest on the reform of the Common Agricultural Policy.
Saving the manx shearwaters - Euan follows a dedicated group of enthusiasts who gather the birds confused by the lights of Mallaig.
The fate of one particular mountain bothy.
Fabulous walks through the Glenlivet Estate.
The magical allure of the Scots Pine.
And how changing the way you pedal could revolutionise your cycling experience.
Last on