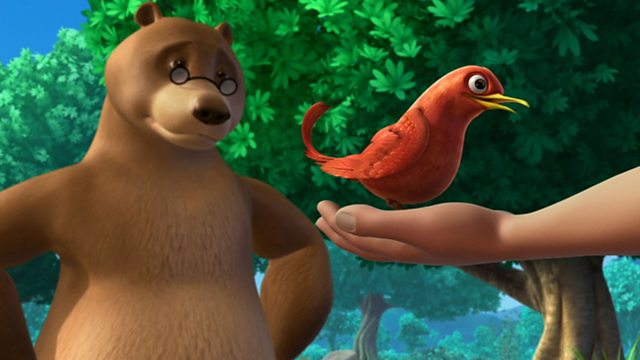 Beag Ach Ealamh/Small is Beautiful
Tha Darzee a' faireachdainn diombach nach eil i idir cho mòr neo cho làidir ri na h-eòin eile san dlùth-choille. Ge-tà, ann an àm èiginneach 's mac Jakala air a ghlacadh le na muncaidhean mi-mhodhail, tha Darzee a' dearbhadh g' eil i a cheart cho dàna.
Darzee is sad that she is not as big and strong as the other jungle birds. However, in a time of crisis when Jakala's son is kidnapped by a group of monkeys, she proves that she can be just as brave.
Last on