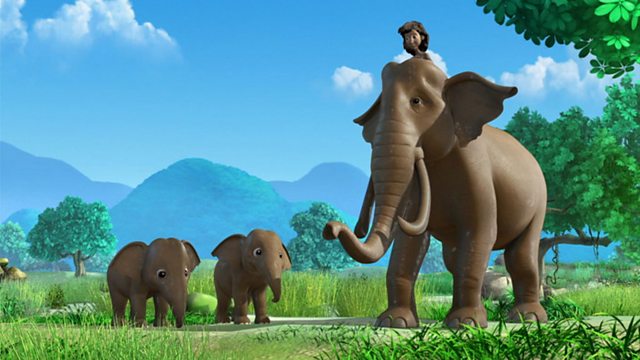 Am Faileas Dubh/Day Of The Shadow
Tha creutair neònach a' nochdadh sa bhaile 's a' toirt ionnsaigh air na beathaichean. Chan eil duine a' faicinn dad ach faileas a chreutair 's mar thoradh, tha Hathi den bheachd gur e am Faileas Dubh a th' ann - creutair borb a bheir ionnsaigh air na daoine cuideachd.
A mysterious creature is attacking the animals in the man village. All that can be seen of the beast is his shadow, which leads Hathi to believe that it is the Black Shaddow, who is know to attack humans...
Last on