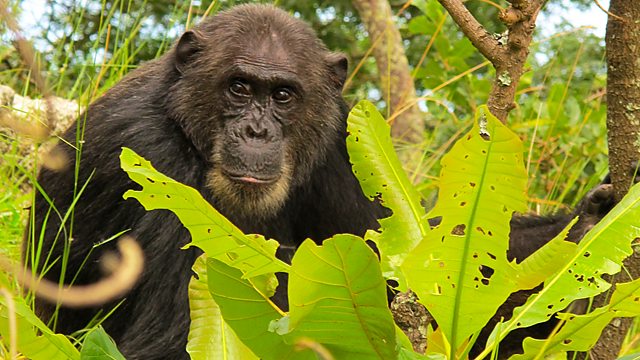 Listen in pop-out player
Can the world's marine environments remain healthy and functioning under the influence of man, from pollution to over fishing and climate change? In Saving Species this week, Brett Westwood looks in depth at some of the issues and research being carried out into the species which depend upon this often abused natural resource.
Our reporter Helen Scales travels to the Gambia, where issues of oyster overfishing are having a devastating effect not only on the native oysters that were once plentiful in this area but also the coastal mangrove swamps which are now under threat. Can local community efforts being put into action reverse this environmental problem?
In Florida, Howard Stableford joins marine researchers for an evening on a sandy beach. Shunning the bright lights and partying tourists he follows the fortunes of loggerhead turtles coming to breed along this stretch of coastline. In a race against time, climate change is having a destabilising effect on the sex ratio of turtle hatchlings and therefore poses a real threat to the long term viability of the species.
And closer to home, we look at the 2012 breeding season of some of our breeding seabirds. How have they fared this summer which has seen unseasonal summer storms batter our coastline at a time when many seabird researchers are discovering a mixed picture in terms of breeding success? So what are the causes of this instability?
Also in the programme - News from around the world with our regular news reporter, Kelvin Boot. And we'll update you on the activities of the Open University's iSpot.
Producer : Sheena Duncan
Presenter : Brett Westwood
Editor : Julian Hector.
Last on
Gambian Oyster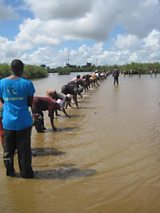 Helen Scales travelled to the Tanbi Wetlands in The Gambia and met with Fatou Janha, the founder of the Try Oyster Women's Association. The Try Oyster Women's Association is a community-based organization of female oyster harvetsers in The Gambia that works to improve and sustain their livelihoods.
In August 2012 the TRY women planted around 40,000 mangrove seeds over an area of 12 hectares to help regenerate the Tanbi wetlands. They were funded by GEF (Global Environment Facility) to be trained in mangrove replanting techniques including identification of mangrove seedlings, nursery management, identification of suitable planting sites, and basic knowledge of tides and salinity.
TRY Oyster Women's Association were one of 25 winners of the 2012 Equator Prize which recognizes outstanding local sustainable development initiatives.

TRY Oyster Women's Association
Canna Seabird Colony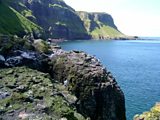 Bob Swann has been surveying Scottish seabird colonies for four decades. This season he's been surveying not just the North Sutor cliffs on the north-east coast , but also on a remote island in the Inner Hebrides, Canna.
Canna is the most westerly of the Small Isles of the Inner Hebrides, and is known as 'the garden of the Hebrides' due to its green meadows and abudant wildlife. It has been recognised as a bird sanctuary since 1938, and supports over 20,000 breeding seabirds, including puffins, razorbills and guillemots.
The National Trust for Scotland