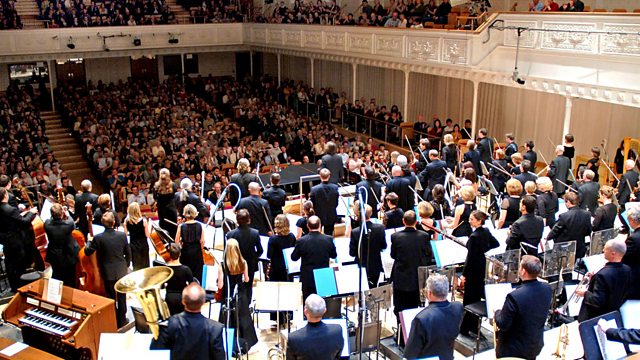 BBC SSO - Rachmaninov and Wagner
Live from City Halls, Glasgow
The BBC Scottish Symphony Orchestra, conducted by Donald Runnicles, open their new season with Wagner's Tristan and Isolde: Act I and Rachmaninov's Isle of the Dead.
On a darkening sea, a lone ship carries a strange cargo: a dutiful knight, an unwilling bride, and between them - though no-one yet knows it - a love more powerful than life itself. Wagner's Tristan and Isolde is the ultimate love story, set to a score so passionate that it changed music for ever. BBC SSO Chief Conductor Donald Runnicles is known the world over as a leading Wagner conductor; now, as we approach the composer's bicentenary year, he's assembled an international world-class cast to begin a three-part voyage towards supreme bliss. Rachmaninov's Wagner-inspired tone poem sets the mood; climb aboard for one of the greatest experiences in all opera.
Rachmaninov: The Isle of the Dead
7.55: Interval
Wagner Tristan und Isolde: Act I
Nina Stemme: Isolde
Ian Storey: Tristan
Tanja Ariane Baumgartner: Brangäne
Boaz Daniel: Kurvenal
Nicky Spence: Young Seaman
Men of the RSNO Chorus
BBC Scottish Symphony Orchestra
Donald Runnicles, conductor.
Last on