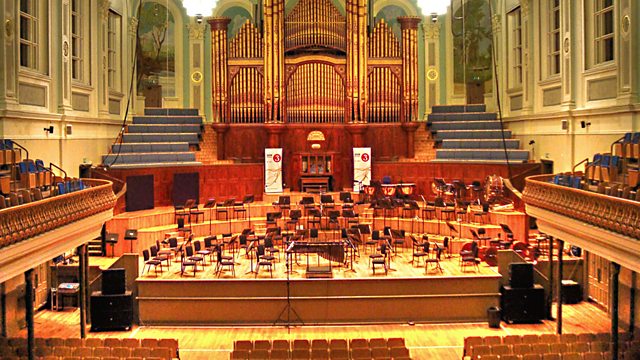 The Sixteen's Choral Pilgrimage
Live from Ealing Abbey, London
Presented by Petroc Trelawny
Live from Ealing Abbey, The Sixteen's 2102 Choral Pilgrimage, 'The Earth Resounds', features the remarkable choral music emanating from 15th and 16th century Flanders.
In music spanning a century of innovation and brilliance, The Sixteen and their music director, Harry Christophers, celebrate three composers from the Franco-Flemish school of the Renaissance who became major players on the European musical scene at the courts of Aix-en-Provence, Ferrara, Rome and Munich. The programme is centred around movements from the staggering 10-part Missa Et ecce terrae motus by Brumel (the 'Earthquake Mass'). After Josquin, Brumel is considered one of the greatest composers of his generation. Lassus, writing some 30 years later, was clearly influenced by both composers and he is known to have performed as a singer in the Brumel mass.
Josquin: Praeter rerum seriem
Brumel: Gloria from Missa Et ecce terrae motus
Josquin: O Virgo prudentissima a 6
Lassus: Magnificat secondi toni super Praeter rerum seriem
20.40: Music Interval
Keyboard music of the Renaissance played on two remarkable keyboard instruments made in Northern Italy in the sixteenth century. The intimate, private world of the earliest known ottavino - or miniature virginals - made in Modena in 1537 contrasts with the public tones of the the famous 1585 Antegnati organ in the Basilica of S. Barbara in Mantua.
21.00
Lassus: Aurora lucis rutilat
Josquin: Huc me sydereo
Lassus: Timor et tremor
Brumel: Sanctus from Missa Et ecce terrae motus
Lassus: Magnificat octavi toni super Aurora lucis rutillat.
Last on