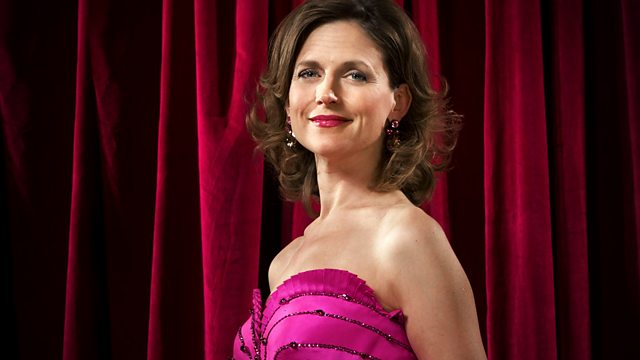 Katie Derham continues her week of programmes focusing on the BBC Philharmonic. First is a recent concert given by the orchestra and conductor Paul Daniel in Coventry Cathedral including works by Schoenberg, Beethoven and Bliss.
This is followed by another of Hungarian composer Miklos Rozsa's orchestral works, The Vintner's Daughter, a set of variations based on a poem by Swiss poet Juste Olivier. Then, continuing the BBC's Piano season, Jean-Efflam Bavouzet and conductor Gianandrea Noseda join the orchestra for a performance of Prokofiev's Piano Concerto No. 3.
Schoenberg: A Survivor from Warsaw
Beethoven: Symphony No 5
Bliss: The Beatitudes
Omar Ibrahim (narrator)
Orla Boylan (soprano)
Andrew Kennedy (tenor)
Sheffield Philharmonic Chorus,
BBC Philharmonic,
Paul Daniel (conductor).
Rozsa: The Vintner's Daughter
BBC Philharmonic,
Rumon Gamba (conductor).
Prokofiev: Piano Concerto No 3
Jean-Efflam Bavouzet,
BBC Philharmonic,
Gianandrea Noseda (conductor).
Last on