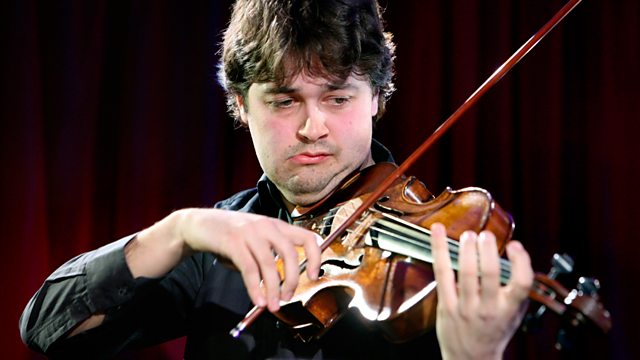 West Cork Chamber Music 2012
Music by Brahms and Mozart today, recorded in Bantry during July. Sean Rafferty introduces performances by Lawrence Power, Antti Siirala and the Chiaroscuro Quartet. The viola sonata which is Brahms's arrangement of his First Clarinet Sonata was composed for the clariinettist Richard Muhlfeld in the summer of 1894. Brahms also aranged the rhythmically complex and contrapuntal work for violin and piano. Mozart's String Quartet K.421 has been described as passionately melancholy and is the second of six quartets which Mozart dedicated to Haydn.
Brahms: Viola Sonata No.1 in F minor Op.120/1
Lawrence Power (viola), Antti Siirala (piano)
Mozart: String Quartet No.15 in D minor K.421
Chiaroscuro Quartet.
Last on