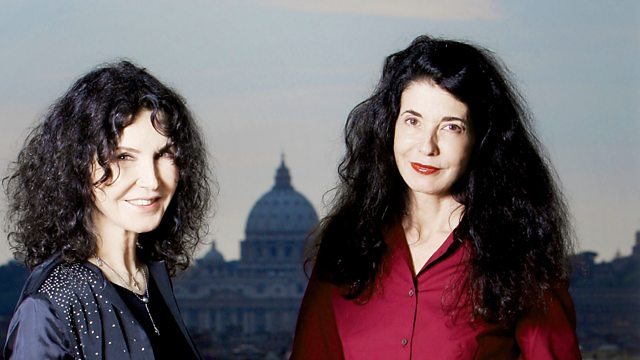 Piano Season: Labeque Sisters
The Labeque sisters, Katia and Marielle, introduce pieces of music and performers that have inspired them since their childhood. Their mother was a pianist and studied with the legendary pianist Marguerite Long, and they play part of her recording from 1932 of the Ravel piano concerto. Other pianists they include in the programme are Samson Francois, whom their mother also knew, and Robert Levin, Radu Lupu, Krystian Zimerman and Alicia de Larrocha. The sisters also introduce music performed by Miles Davis, and Reinhard Goebel, and some of their own recordings including Gershwin's Rhapsody in Blue.
Broadcast as part of the "Piano Season on the BBC".
Last on