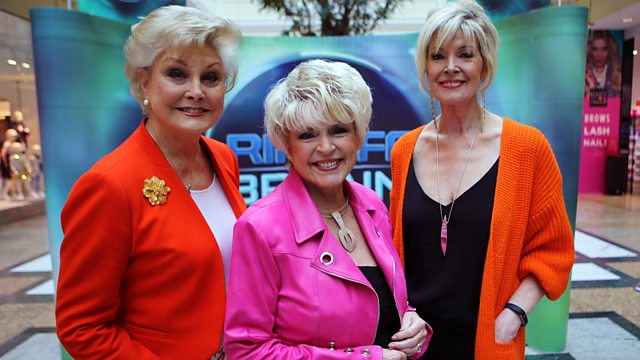 Angela Rippon, Gloria Hunniford and Julia Somerville battle on behalf of viewers who feel they've been ripped off or had a raw deal - and try to get their problems resolved. Today they meet people who've found it almost impossible to get their money back, including a couple who spent twenty thousand pounds but never saw anything for it, and the football fan crying foul over the match tickets he never received - but still had to pay for. Plus how plenty of people have all lost money to a particular company taking advantage of their dreams, and the team's experts solve more consumer problems at the Rip Off Britain Pop Up Shop.
Last on
Information and Advice from Today's Episode
Buying Goods – Know Your Rights
The Sale of Goods Act 1979 protects consumers who buy from traders by adding statutory rights to every contract.
Under the Act if you buy something from a shop that is faulty, not as described or breaks down sooner than you could reasonable expect you can get a refund or repair.
This also applies to second hand goods, if you're sold a product with an existing fault and it wasn't made clear to you when you bought it - you should be entitled to a refund, repair or replacement. 
When you buy at a distance, online, over the phone or by mail order, you have the same rights as you would if you made the purchase in a shop and you are also protected under the Distance Selling Regulations 2000.
This means that if you change your mind you can cancel up to (normally) seven working days after the date you received the goods and receive a full refund.
To find out more about your rights when buying goods visit Citizens Advice
Credits
| Role | Contributor |
| --- | --- |
| Presenter | Julia Somerville |
| Presenter | Julia Somerville |
| Presenter | Gloria Hunniford |
| Presenter | Gloria Hunniford |
| Presenter | Angela Rippon |
| Presenter | Angela Rippon |
| Producer | Lucy McLennan |
| Producer | Lucy McLennan |
| Executive Producer | Rob Unsworth |
| Executive Producer | Rob Unsworth |