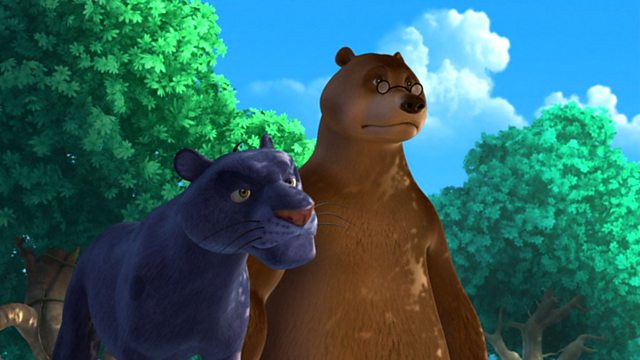 Am Pantar Ceàrr/The Wrong Panther
Tha an t-eagal air Baloo 's Bagheera gu bheil Kala air ais san dlùth choille 's fios aca gur ann air toir Mowgli a bhios an paindeal dubh. Tha iad a cumail an naidheachd bho Mowgli 's tha seo a' cur an dearg fhearg air a bhalach òg.
Baloo and Bagheera fear that Kala has returned to the jungle as they know that the black panther would only return to catch Mowgli. The pair keep the news from Mowgli, who is not best pleased when he finally finds out.
Last on