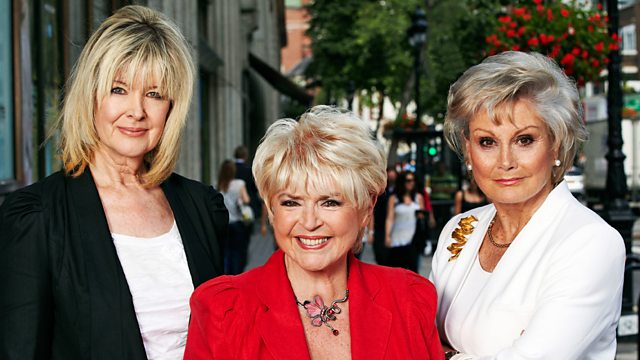 Angela Rippon, Gloria Hunniford and Julia Somerville battle on behalf of viewers who feel they've been ripped off or had a raw deal - and try to get their problems resolved. Among today's stories, how a heating system in thousands of homes has left some families with bills four times higher than they expected - and having to make some tough choices as a result. Plus the homeowners furious their new homes are about to lose their idyllic view, a family facing a bill for tens of thousands of pounds because their home survey didn't spot a serious issue, and more problems solved at the Rip Off Britain Pop-Up Shop in Gateshead.
Last on
Information and Advice from Today's Episode
Paying by Credit Card - Section 75 of the Consumer Credit Act
A vital piece of advice that we know has saved the day for many Rip Off viewers is to, where possible, pay with a credit card.
Michele Shambrook from the Citizens Advice consumer service told us: 
'If you use a credit card to pay for goods or services, you may be protected under section 75 of the Consumer Credit Act if something goes wrong. This legislation provides that your credit card provider can be held jointly responsible for any valid claim that you might have against the trader, for example if goods are faulty, not what you were expecting or never arrive. We recommend approaching the trader first, but you don't have to wait until you've heard back from them before getting in touch with your card provider. Section 75 can be particularly useful if you've had difficulty contacting the trader directly, bought the goods from a company which has gone out of business or from on which is based abroad. 
You can claim under section 75 if the total cost of the item is between £100 and £30,000, even if you didn't pay the whole amount on your credit card. If you decide to make a section 75 complaint then make sure you follow your card providers complaints procedure, and if it hasn't been resolved in 8 weeks you can take it to the Financial Ombudsman Service for more support.' 
Citizens Advice provides a
template letter
to send to your credit card company if you need to make a claim under section 75. 
To find out more visit
Citizens Advice
.
Switching Broadband Provider
Ofcom provide a template letter which you can use to request your MAC code from your Internet Service Provider (ISP) when you are switching service.  To download the letter, visit
Ofcom's website
Credits
| Role | Contributor |
| --- | --- |
| Presenter | Julia Somerville |
| Presenter | Julia Somerville |
| Presenter | Gloria Hunniford |
| Presenter | Gloria Hunniford |
| Presenter | Angela Rippon |
| Presenter | Angela Rippon |
| Producer | Lucy McLennan |
| Producer | Lucy McLennan |
| Executive Producer | Rob Unsworth |
| Executive Producer | Rob Unsworth |