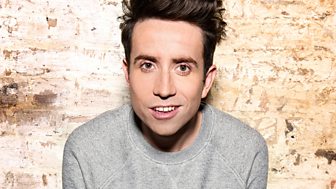 The Radio 1 Breakfast Show with Nick Grimshaw
Wake up with Nick Grimshaw.
Sam Smith tells Grimmy about singing the new James Bond theme!

The best bits from Nick Grimshaw's Radio 1 Breakfast Show brought to you every Friday

Relive a wonderful morning with Cara as she talks films and plays the drums...

Don't you just want to curl up inside yourself?? Cringe-est Call or Delete ever!

You've heard the original - now wrap your ears around the Eileen Grimshaw remix!

Can Jamie even make a washing machine manual sound sexy? We find out...