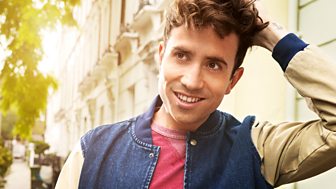 The Radio 1 Breakfast Show with Nick Grimshaw
The Radio 1 Breakfast Show with Nick Grimshaw
The best bits from Nick Grimshaw's Radio 1 Breakfast Show brought to you every Friday

Scarlett Johansson re-records the vocals for the INCREDIBLE #SELFIE track.

Soap King Danny Dyer is in the studio for Happy Hardcore FM!
Track of the Day in BBC Playlister
The Radio 1 Breakfast Show with Nick Grimshaw tweets
Content from Twitter. Learn more about content from Twitter.