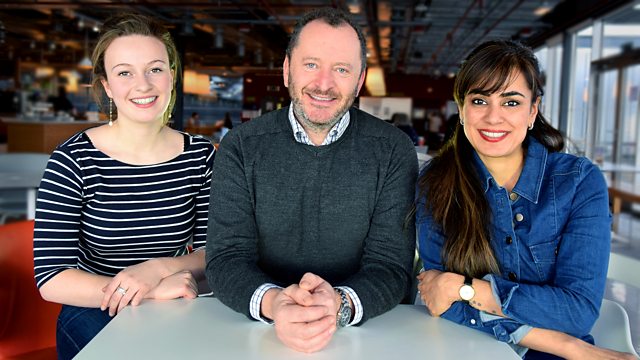 19/09/2012
Is coffee making an art or a science? The guys at brand new coffee house Brew Lab are serious about the SCIENCE of coffee! Pennie Latin explores how our attidutes to and taste for coffee have changed and gets some inspiration for making the perfect coffee at home. Plus ideas for using coffee in cooking. With John Gartley from Thomsons Coffee in Glasgow and Fiona Burrell from the Edinburgh New Town Cookery School.
Lea Harris shows Gillian Russell how to make a espresso cappuccino cake.
Are you a herbs snob?! When is it best to use fresh herbs and what are the ideal uses for dried ones? Bronwen Livingstone watches the preparation of some herb marinades at the Herb Festival in Giffnock and Fiona Burrell advises how best to dry herbs over the winter.
Last on