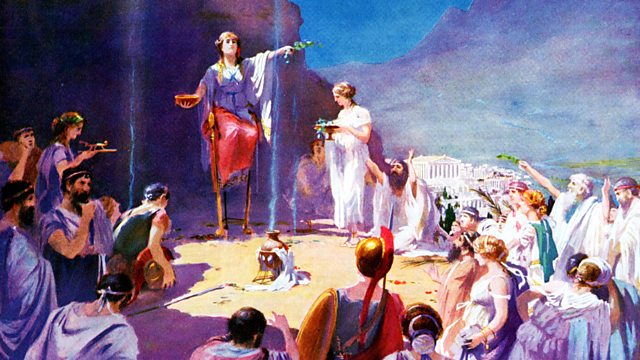 Omnibus: Part 2 - Malthus
Juliet Gardiner continues her History of the Future with a look at the predictions of the clergyman and economist, Thomas Robert Malthus.
This late-18th century vision of the future came from an urgent problem Malthus identified, which threatened the future of the masses. The problem, as he saw it, was that population growth would outstrip man's ability to feed himself. Unless population was controlled by man, famine and disaster would inevitably result.
Malthus developed this theory in 1798 in his essay The Principle of Population. He was a man of God - the curate in a parish in rural Surrey from where he was well-placed to notice that he was christening more babies than he was burying, and became alarmed about levels of rural poverty on his doorstep. To modern ears his predictions seem startlingly prescient as we struggle with population explosion in many parts of the world, and fret about our ability to feed ourselves with finite resources, debating the merits of GM crops.
Juliet Gardiner digs down into the predictions to discover how the future looked from where Malthus stood. Where did his dark vision about future population come from in a society which had not yet conducted a census? Juliet speaks to Donald Winch and Niall O'Flaherty and visits the Surrey parish where Malthus preached, christened and buried the dead.
Produced by Victoria Shepherd
A Juniper production for BBC Radio 4.
Last on