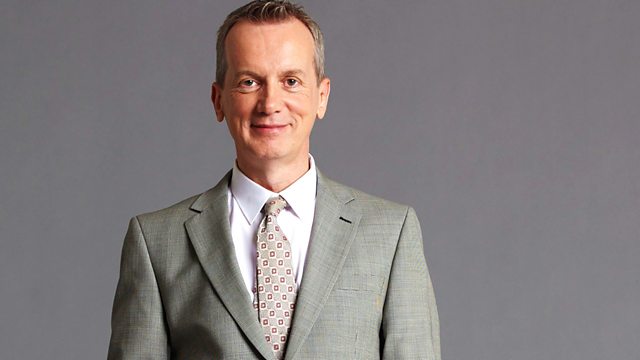 What do long term partners really argue about? The sharp new comedy from Frank Skinner returns for a second series.
Well observed, clever and funny, Don't Start is a scripted comedy with a deceptively simple premise - an argument. Each week our couple fall out over another apparently trivial flashpoint - the Krankies, toenail trimming and semantics.
The stakes mount as Neil and Kim battle with words. But these are no ordinary arguments. The two outdo each other with increasingly absurd images, unexpected literary references (the Old Testament, Jack Spratt and the first Mrs Rochester, to name a few) and razor sharp analysis of their beloved's weaknesses. Underneath the cutting wit, however, there is an unmistakable tenderness.
Frank says:
"Having established in the first series that Neil and Kim are a childless academic couple who during their numerous arguments luxuriate in their own and each other's learning and wit, I've tried in the second series to dig a little deeper into their relationship. Love and affection occasionally splutter into view, like a Higgs boson in a big tunnel-thing, but can such emotions ever prevail in a relationship where the couple prefers to wear their brains, rather than their hearts, on their sleeves? Is that too much offal imagery?"
Episode 2: The Toenail
Frank's attempts at recycling strike Kim as an unhealthy obsession with death.
Produced and directed by Polly Thomas
Executive Producer: Jon Thoday
An Avalon production for BBC Radio 4.
Last on
Credits
| Role | Contributor |
| --- | --- |
| Neil | Frank Skinner |
| Kim | Katherine Parkinson |
| Director | Polly Thomas |
| Producer | Polly Thomas |
| Writer | Frank Skinner |