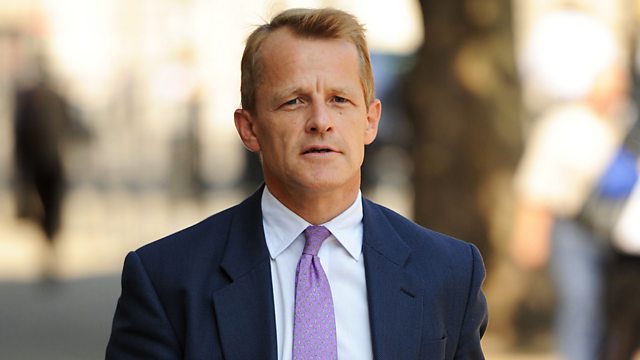 20/09/2012
Morning news and current affairs presented by John Humphrys and Sarah Montague, including:
0733
It is the coroners' annual conference and for the time they will be addressed by a newly appointed Chief Coroner. Christopher Pryor, whose son committed suicide in prison, and Dr Paul Knapman, doctor and barrister, give their thoughts on this new innovation to the 800 year-old coronial system and whether it goes far enough.
0743
A British soldier has given birth to a boy while serving in Afghanistan. Obstetrician Dr Anna David gives an explanation on "concealed pregnancies".
0810
The schools watchdog for England, Ofsted, has said the "pupil premium" for disadvantaged children is not being used effectively by head teachers. Sir Michael Wilshaw, Ofsted's chief inspector of education, explains why they have come up with that conclusion, and David Laws, minister for schools, speaks for the government.
0823
The broadcaster Sky has been found to be "fit and proper" to hold on to its broadcasting licence by Ofcom, the media regulator. Labour MP Tom Watson and David Elstein, former head of programming at BskyB, give their reaction to the announcement.
0835
The controversial issue of a paralysed man trying to establish a right to die is expected to come before the courts again in the next few weeks. The wife of the man known as Martin, who is taking forward his appeal to have the right to assisted suicide, has given an exclusive interview to the BBC. Jane Dreaper reports.
0843
The Russian car the Lada Classic, which has has been the cause of many jokes over the years, has come off the production line. Prof David Bailey, an expert in the auto industry, and Kyle Fortune, a motoring journalist, discuss the legacy of the Lada.
Last on