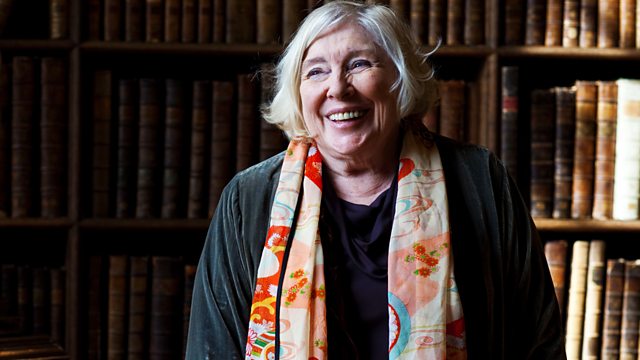 Fay Weldon
Michael Berkeley's guest is the best-selling novelist, playwright and screenwriter Fay Weldon, whose work has been associated with the feminist movement. Her fiction, which includes novels, five collections of short stories, and a number of plays written for TV, radio and the stage, typically portray contemporary women trapped in oppressive situations caused by the patriarchal structure of society.
She was brought up in New Zealand and returned to the UK when she was ten. She worked as a journalist before beginning a successful career as and advertising copywriter, from where she went on to write full-time. Her first novel was published in 1967, and since then she has written more than 20, including Down Among the Women (1971), Female Friends (1975), Praxis (1978), The Life and Loves of a She-Devil (1983), which was memorably filmed as a TV series, The Cloning of Joanna May (1989), and Wicked Women (1995). Her most recent novels are Chalcot Crescent (2010), Kehua! (2011), and Habits of the House (2012), the first of a trilogy about the lives of a privileged London family at the end of the 19th century (Weldon scripted the pilot episode of the popular TV series Upstairs, Downstairs).
She is a great fan of Handel's music, and has chosen two Handel extracts, 'All we like sheep have gone astray' from Messiah, and 'Angels ever bright and fair' from Theodora, sung by Isobel Baillie. There's also an extract from a Bach cantata; the opening of Act III of Wagner's Siegfried, an extract from Prokofiev's Suite from his film music to Lieutenant Kije; a short song by Charles Ives, and a track by Fay Weldon's husband, the poet Nick Fox, called 'In the Name of the Mother'.
Last on
Archive Unlocked: Two Decades of Private Passions