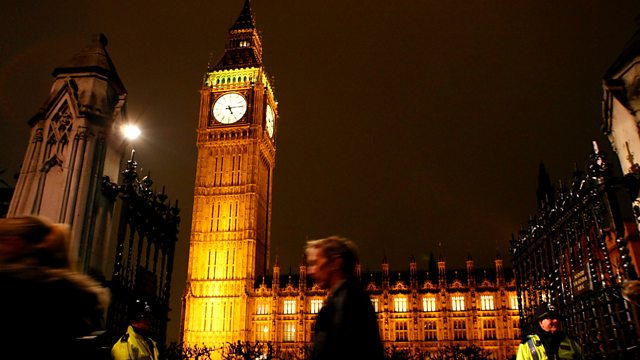 18/09/2012
Another day, another Commons statement on Afghanistan from the Defence Secretary Philip Hammond. Susan Hulme is watching as a Labour MP is dramatically suspended by the Speaker when he accuses Mr Hammond of lying.
Also on the programme.
* Leaders of the UK Border Agency and the Border Force tell a committee of MPs about the difficulties of getting failed asyum seekers out of the country. Simon Jones follows the session.
* Kristiina Cooper reports on the first appearance at question-time of the newly appointed Justice Secretary Chris Grayling.
* Mark D'Arcy covers a debate on Britain's place in the European Union, which turns into a battle between different factions within the Euro-sceptic ranks of the Conservative Party.
Last on