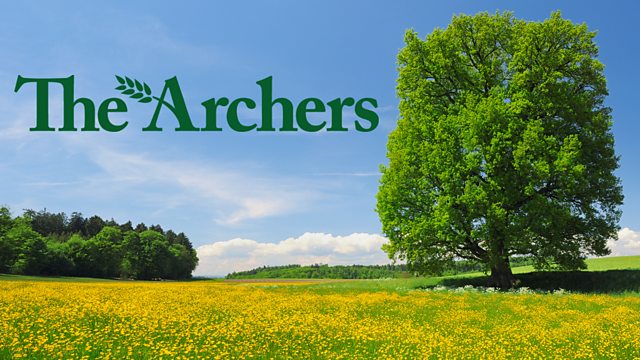 18/09/2012
Joe's waiting impatiently in The Bull for his birthday breakfast. Rhys admires Joe's party attitude and offers Joe and Eddie tickets to the comedy night. They buy two.
Mike stuns Joe and Eddie with his news about the baby. They think he's very brave but Eddie's uncomfortable with Joe's reaction.
Ruth has cooked David a fry-up for his birthday. She's booked them a night in a hotel and theatre tickets. David's looking forward to it.
Adam arrives at Brookfield to see their maize. Ruth doesn't like the thought that their crop is giving Debbie ideas for the dairy. A present arrives from Elizabeth. David's happy when she says she's looking forward to the future.
Pawel turns up on Jennifer's doorstep to say goodbye to Adam. Jennifer tells Pawel that Adam has always been very complimentary about him and that he's welcome back next year if he wants to come.
When David and Ruth join the Grundys in The Bull, Joe and David reflect on their respective birthdays. Joe rates his as passable while David says it's been the best one in years. Rhys manages to sell a comedy night ticket to Ruth. He wants the night to be a big success.
Last on