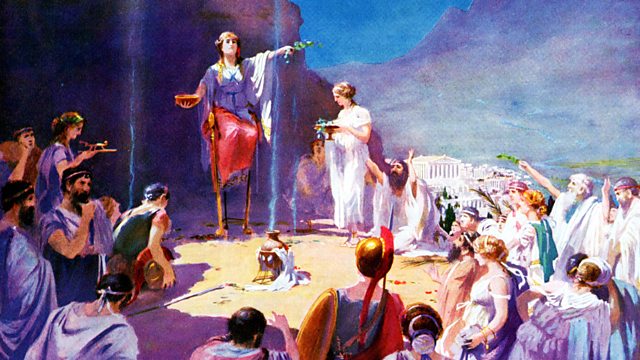 Juliet Gardiner continues her History of the Future with a look at the ideas of Karl Marx.
We have reached the middle of the 19th century and a very different vision of the future from those we have encountered along the way from Ancient Greece. This is a future that is predetermined - but not by God. For Karl Marx, predicting the future was informed by what he saw as the inexorable workings of economic forces in society.
Marx held that all societies progress through the dialectic of class struggle - a struggle between those who own the means of production and the workers who provide the labour to make goods. Marx predicted that Capitalism would inevitably produce internal contradictions and tensions that would lead to its self-destruction and replacement by the new system of Socialism, in which society would be governed by the working class.
Marx was born into a middle class family of Jewish origin in Trier in the Prussian Rhineland in 1818. In 1843, he arrived in Paris, a ferment of revolutionary ideas, and it was in the French capital that Marx met his collaborator Freidrich Engels. After attending the Communist League in December 1847, Marx and Engels produced The Communist Manifesto which fed into the demands for social and political change which culminated in the revolutions that swept Europe in 1848. Following the failure of these revolutions, the Marx family fled to London.
Juliet Gardiner visits the Red Lion pub in Soho where Marx used to hold political meetings and speaks to his biographer Gareth Steadman Jones, getting a sense of the revolutionary fervour that was in the air at the time Marx was in London, and how the future looked from there.
Last on