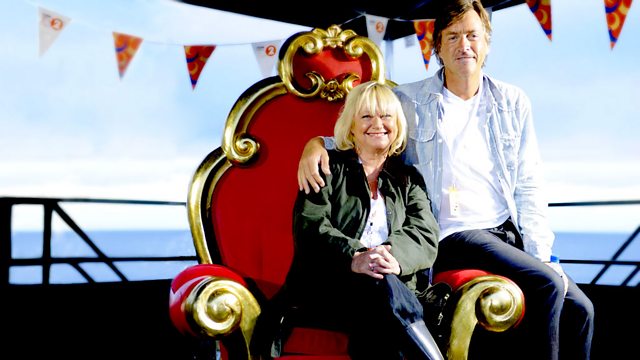 Richard and Judy's Musical Bestsellers
Richard and Judy present a special Friday night concert featuring music associated with books - to prove nothing beats a really good story.
In this week's show we celebrate the world of books - where would we be without a book or ebook - that chance to lose yourself in a really good thriller, romance or adventure. Chick lit; sci-fi or mummy porn - books flew off the shelves during 2012. First comes the story and then follows the musical or blockbuster movie. Tonight, Richard Madeley and Judy Finnigan present a selection of music which would never have seen the light of day if it hadn't been for a publishing phenomenon.
They are joined by conductor and composer Carl Davis who has provided TV soundtracks for the likes of Pride and Prejudice (Jane Austen); Cranford (Elizabeth Gaskill); and The Rainbow (D.H, Lawrence. Guest singers Daniel Boys and Lucy Williamson provide songs from Les Miserables (based on Victor Hugo); The Man of La Mancha (based on Miguel de Cervantes) The Wizard of Oz (based on L.Frank Baum) and in its centenary year - Tarzan (based on Edgar Rice Burroughs).
The BBC Concert Orchestra turn the pages on scores for Gone with the Wind (Margaret Mitchell); Out of Africa (Karen Blixen); Rebecca (Daphne du Maurier); James Bond (Ian Fleming) and that Hogwarts' alumnus Harry Potter (J.K. Rowling).
Last on