Add music you love and enjoy it with
Pulp

Disco 2000

(CD Single), Island, 6

(CD Single), Edsel Recordings, 1

Mariah #1's - The Best Of Mariah Care, Columbia

Boyzone - By Request, Polydor

Crush (Various Artists), Polygram Tv

Coolio

Gangsta's Paradise

(CD Single), Tommy Boy Music

Fresh Hits 96 (Various Artists), Sony Music TV, 16

That's Why God Made The Radio, Capitol

Heartbeat: Love Me Tender (Various), Global Television

(CD Single), Universal, 1

Ultimate Country (Various Artists), Telstar

Andy Burrows

Because I Know That I Can

(CD Single), Play It Again Sam UK, 1

Blondie

The Tide Is High

Atomic: The Very Best Of Blondie, EMI

Very Best Of Dexy's Midnight Runners, Mercury

I Belong To You, Warner Bros, 1

Tom Petty

Runnin' Down A Dream

Tom Petty - Greatest Hits, MCA

Now 1991 - The Millennium Series, Now

Boston

More Than A Feeling

Rock Of America (Various Artists), Trax Label

Emeli Sandé

Read All About It (Part III)

(CD Single), EMI

Drive Time (Various Artists), Now

David Bowie - Best Of Bowie, EMI

Bruce Springsteen

Born To Run

Born To Run, CBS

ELO - Out Of The Blue, Jet

Queen

Don't Stop Me Now

Jazz, Island, 12
Pause for Thought

With Sarah Joseph, Editor of a Muslim lifestyle magazine.

When I was about nine I was given a pair of silver earrings. I thanked the man for the gift, before telling him I was allergic to silver.
Wow! My grandmother told me off so badly!
My reaction was "the height of bad manners", she informed me in no uncertain terms. Ah! She had exquisite manners!

Which brings me to the recent Youtube video about Muhammad, made by a so-called extremist Christian, and the reaction of some, so called, Muslim extremists.

We can dress this up in fancy ideas like freedom of expression, blasphemy, and the like, but at the end of the day—it's actually about manners. It's about how we care for our fellow human beings. It's about the simple things in life, like treating people how we'd like to be treated.

Do we honestly think it's right to insult someone people love and care about because we know we'll get them angry? You can't hope for violence, whilst proclaiming a God of Love. This is not constructive human interaction.

Do we honestly think it's OK to carry placards declaring violence towards anyone who insults your religion? You can't proclaim such hatred, whilst saying you're protecting a religion of peace. This is not constructive human interaction.

Both reek of plain old hypocrisy to me, and stand as examples of pure bad manners.

The Prophet loved good manners, and he exemplified them.
"The best amongst you are those with good manners" he said.
"Manners maketh the man" my grandmother would quote.

There is some light in the midst of all of this. A wonderful online photo campaign from American Christians saying that the film does not represent them, and similar campaigns from Muslims saying violence does not represent them.

Both reactions show that people are fed up of being defined by extremists who need a good old-fashioned dose of good-manners, and a huge spoonful of human kindness to boot.

Let's reach out to each other as human beings away from the sensationalist stereotypes, away from the headlines. Treating each other as we'd like to be treated—it's the good-mannered thing to do!
BBC Playlister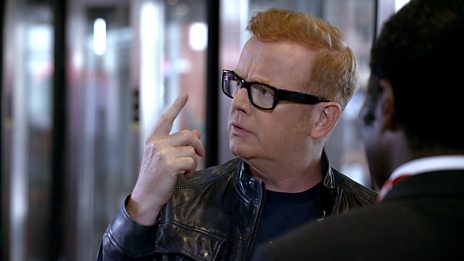 Chris has a song stuck in his head - but what is it? That's why he needs BBC Playlister!
500 WORDS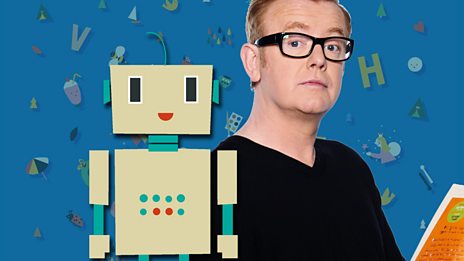 Featuring celebrity videos and top writing tips!
Podcast
Catch up with the latest Breakfast fun with Chris Evans. Hear the best stories and the biggest…