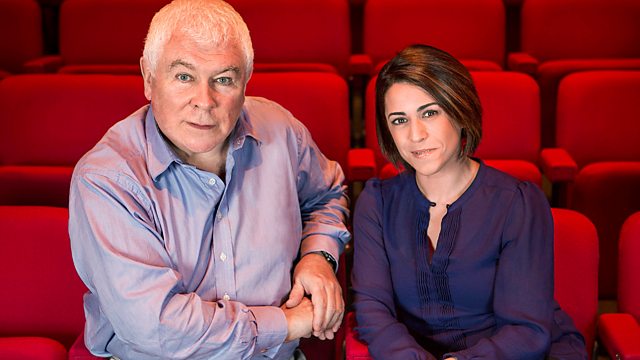 Janine Jansen, Orpheus Foundation Orchestra, Geraldine James & Glyn Maxwell
Sean Rafferty presents, with live music and guests from the music world.
As part of the Piano Season on the BBC, In Tune's A to Z of the Piano continues today with D for Duets - with contrubtions from one of the world's longest-standing and best-loved duet partners - the Labeque sisters Katia and Marielle.
The series of bite-sized features provides context, history and background information - both in-depth and quirky - broadcast in daily instalments on In Tune and available to download as a podcast.
Main headlines are at 5pm and 6pm.
In.Tune@bbc.co.uk
@BBCInTune.
Last on