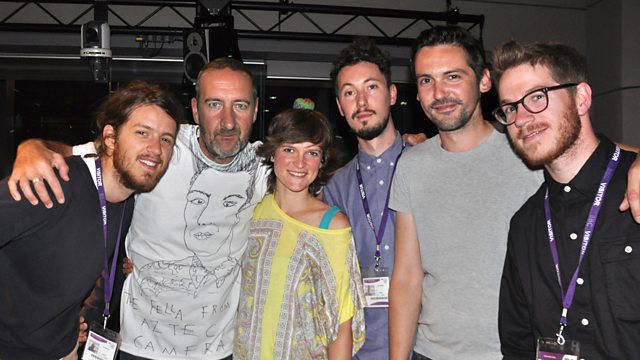 Devon Sproule
Devon Sproule crosses the Atlantic for her session with us tonight ... she's on a European tour with her current album I Love You, Go Easy.
The album was produced in her home country of Canada by music producer Sandro Perri. Devon had never met Sandro before but her manager Rich Guy thought it would be a good contrast from her last album, Don't Hurry From Heaven, which was produced by her husband Paul Curreri.
The band is Euan Rodger - Drums, Joseph Carvell - Bass Guitar, Devon Sproule - Voice / Guitar, Thomas Gill - Voice / Guitar / Synth and Andrew Whitehead - Guitar.
Last on