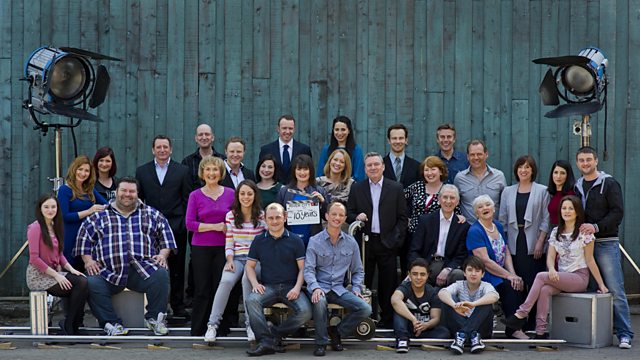 18/09/2012
River City is 10 years old. We're celebrating by sending Richard Cadey and superfan Michelle McManus to find out all the gossip.
Former Rangers player Chris Boyd has endorsed a mattress company in his new home town of Portland. But do celebrity endorsements really work?
More and more people are having "voice lifts" to make their voice sound younger. What can we do to look after our vocal cords?
Top chef Jak O Donnell will be here with more food you can make fast?
Apparently we should be eating beetroot before taking part in sport...we'll tell you why!
And Kate Middleton has been photographed with bags under her eyes (quiet at the back!!!)...what can you do to stop it happening?
Last on
Watch ten moments from the past ten years in Shieldinch and vote for your favourite.