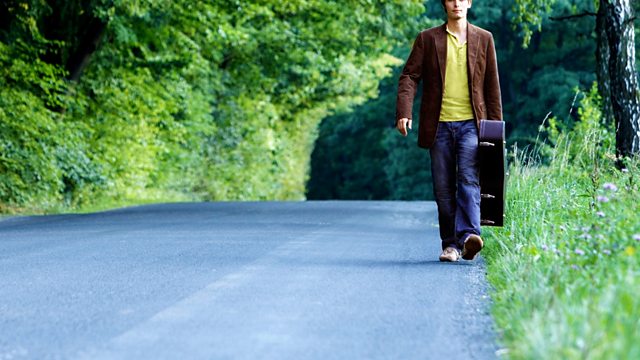 Read by Mark Little.
The Hitch-hiker's Guide to Europe was the book most often stolen from British libraries in the 1970s. Mark Little reads from the young travellers' bible that nestled in every student rucksack forty years ago as they set off to explore Europe on £10 a week. Australian Ken Welsh was the hitcher who inspired thousands to follow "the infinite miles of tarmac and pot-holes which criss-cross the world, the magic ribbon which can lead to a thousand other worlds."
With a great deal of humour, some common sense and a spirit of recklessness lost to today's youngsters, Welsh's book covered everything from How To Hitch ("Providing a driver isn't obviously bombed out of his mind, my rule is to take any car that stops which has its bonnet pointed even vaguely in the direction I want to go...") to tips on How To Survive ("If you make the mistake of getting in with a fast driver who won't stop, make sounds which suggest you're about to throw up all over his upholstery...")
Re-reading it forty years on it's surprising what a different world it was then for the young traveller. There seemed to be more trust around (hitch-hikers are a rarity nowadays), and no real worries about roughing it far from home without the comfort of a mobile phone and by relying on the black markets, pawn shops or even blood banks when cash machines were simply not an option.
Produced by Neil Cargill
A Pier production for BBC Radio 4.
Last on
More episodes
Next
You are at the last episode