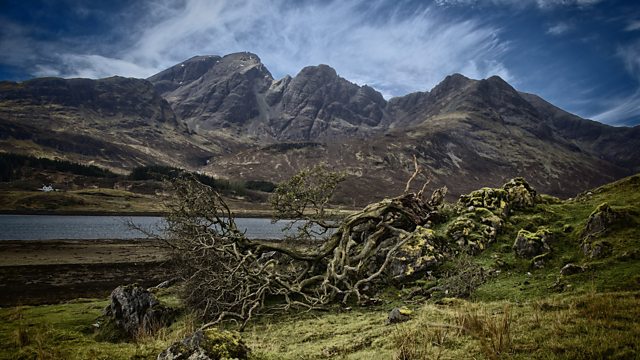 08/09/2012
This weekend, it's women in the outdoors taking centre stage in the programme....
Are men naturally more competitive than women? Not according to a group of female mountain bikers in Strathspey. But women just go about expressing it in different ways. Tune in to find out about Scotland's first all female mountain biking race.
Are men braver than women? Not if the ladies of Arran training for the Lamlash Splash are anything to go by, who swim in the sea round the island all year round.
Behind every great man, there's a great woman....Maude Tiso describes how she and her husband set up the outdoor clothing shop 50 years ago because of a need for up to date mountaineering equipment in Scotland.
And the inner workings of the Cairngorm funicular....which is operated, by - yes, you guessed it, a woman.
Plus Mark climbs Goat Fell on Arran.
Creating the outdoor enthusiasts of the future at an outdoor learning week for school pupils in the Cairngorms National Park.
Plus cutting edge technology for rural areas from the British Science Festival in Aberdeen.
And what we can learn from the Iceland about skiing.
Last on