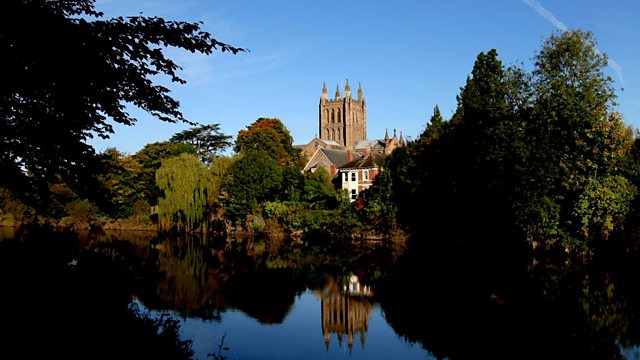 Dyson's The Canterbury Pilgrims
As part of the 2012 Three Choirs Festival at Hereford Cathedral, Martyn Brabbins conducts the Festival Chorus and Philharmonia Orchestra, in George Dyson's The Canterbury Pilgrims, with soloists Susan Gritton, Alan Oke and Simon Bailey. This work is based on the Prologue from Chaucer's Canterbury Tales, where Chaucer introduces a cast of pilgrims as they assemble at the Tabard Inn in Southwark. Dyson creates a set of musical portraits for the thirteen pilgrims, including the Haberdasher and his Fraternity, and the Wife of Bath.
The Canterbury Pilgrims was first performed in 1931, and was so popular it led to several subsequent Three Choirs commissions. This concert in 2012 is the first performance of this work at the Three Choirs Festival. During the interval, presenter Catherine Bott talks to Dyson expert Paul Spicer, about The Canterbury Pilgrims, and Dyson the man.
Dyson: The Canterbury Pilgrims
Susan Gritton, soprano
Alan Oke, tenor
Simon Bailey, bass-baritone
Three Choirs Festival Chorus
Philharmonia Orchestra
Martyn Brabbins, conductor.
Last on