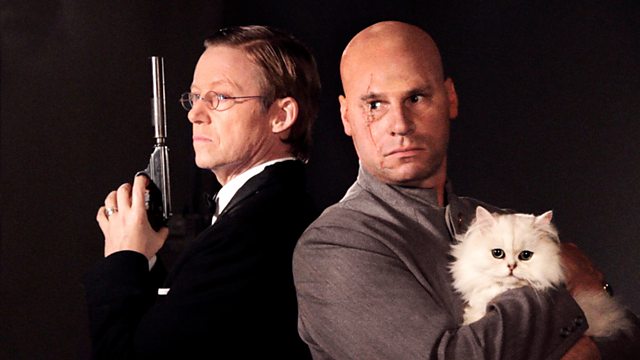 Bond and Beyond
Friday Night is Music Night - Bond and Beyond
Simon Mayo and Mark Kermode introduce songs from the James Bond films Goldfinger, Diamonds Are Forever and For Your Eyes Only; as well as music from Mission Impossible, Where Eagles Dare and Tinker, Tailor, Soldier, Spy.
The BBC Philharmonic is conducted by Robert Ziegler, and the singers are Ren Harvieu, Lance Ellington and Claire Moore.
The interval features Paul Sexton talking to John Barrywhich was recorded in 2001. The English composer, who died in 2011, talks about his 007 years and a distinguished life in music.
Barry describes how he literally grew up in the cinema (with his father owning a chain of movie houses) as well as classic scores such as Seance On A Wet Afternoon and Born Free.
He also remembers the rock 'n' roll era of the John Barry Seven, when one reviewer described him as sounding like a 78 being played at 33 and a third, and he reminisces about some of his favourite Bond scores.
The concert was first broadcast in September 2012.
Last on