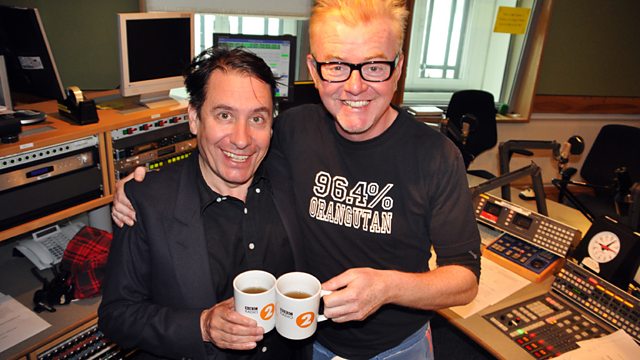 Jools Holland joins us for Breakfast
We've warmed up the ivories for some tickling as composer, pianist, bandleader and broadcaster, Jools Holland joins us for Brekkie!
He's coming to tell us about the new series of Later... which starts next week on BBC 2 as it celebrates its 20th anniversary!
Joining Jools at the start of this 10-week run of live shows will be Muse, whose new single 'Madness' currently graces the Radio 2 playlist, and they'll be giving Jools a taste of their forthcoming album. Also celebrating a significant anniversary on the show will be The Beach Boys - can you believe they've been around for 50 years?!
From playing pubs in the East End docks as a teenage greaser, to leading his rhythm and blues orchestra and selling millions of records, it is his passion for music that has made Jools Holland into a stalwart of the music scene. He was awarded an OBE in 2003 for his services to the British music industry.
He is married with four children and tells us he "lives in a world of his own." We'll just let his fingers do the talking, then...
Last on