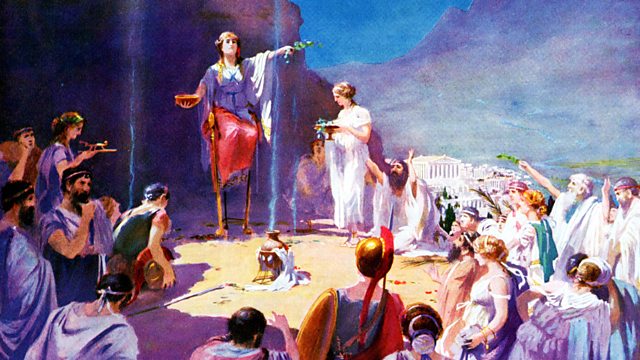 Juliet Gardiner continues her journey back to the History of the Future with a look into the society of the Druids and their beliefs about the future.
Druids held a crucial role in Britain, Ireland and Gaul until the first Century AD. Very little evidence of their mysterious culture remains and we might think of them now as the Roman writers portrayed them, wearing white robes and wreaths of mistletoe and oak leaves, making animal, even human sacrifices. One thing is for certain: their powers of prophesy were the sources of awe, fear and political threat to the conquering Romans who saw them as an alternative power base. The Druids are said to have predicted the Fall of the Roman Empire. Was this political expediency or something more mysterious? Juliet sees ancient spoons which may have been used by the Druids in divination ceremonies.
Produced by Victoria Shepherd
A Juniper Production for BBC Radio 4.
Last on