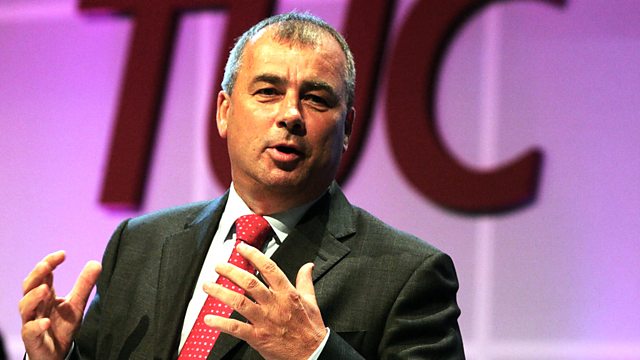 10/09/2012
Morning news and current affairs presented by John Humphrys and Justin Webb. Including:
0742
How do athletes who took part in the Olympics and Paralympics and did not win get back to leading a normal life following four years of training? Sam Ingram, who won a silver medal in judo in the Paralympics but who expected a gold and Simon Kuper who writes for the Financial Times, examine what the losers will take away from the games.
0750
A group of academics at the Royal United Services Institute in London is suggesting that the Taliban might be ready to negotiate a ceasefire if it could be involved in the future government of Afghanistan. The BBC's Jonathan Beale, has more details from Kabul and Hekmat Karzai, director of the Centre for Conflict and Peace Studies in Kabul, gives his view on the proposal.
0810
The TUC's annual conference begins today. Brendan Barber the outgoing leader of the federation explains why they are calling for an alternative to the government's sending cuts and a new economic approach.
0830
Michael Fallon, the newly-appointed business minister, gives his view on how to bring growth to the economy and responds to the TUC's call for an alternative to the spending cuts.
Last on