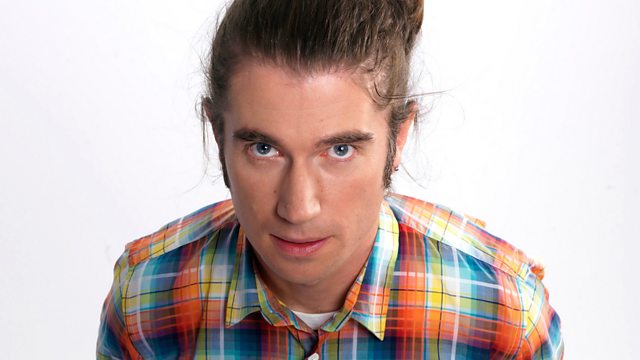 Drums of Death in session!
Previously a disco punk, Drums of Death has now left his days of raw terror-core beats behind him in favour of delving deeper into the irresistible groove of jackin' house rhythms. Having recently been scouted to produce tracks for the super-hyped femme fatale rapper Azealia Banks, Drums of Death popped down to Maida Vale to lay down some of his soon-to-be-seminal anthems and give us a taste of his brand new audio/visual show. Tune in for some dancefloor devastators and take a peep at the video to see his crazy, cool monochrome light show.
Also, Rob has a little run down of his favourite Mercury Music nominees and let's you in on who his money is on - plus the usual two hours of eclectic music from the UK and beyond with Radio 1's resident ponytail: Rob da Bank!