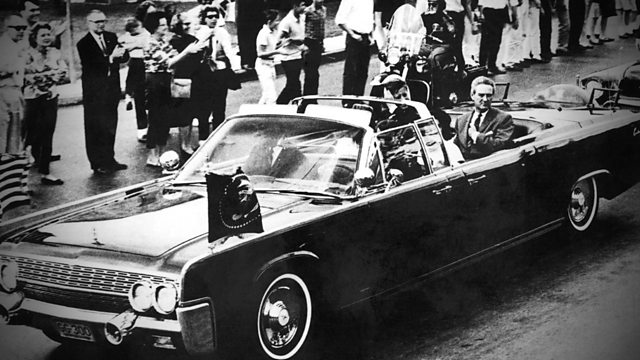 Read by Nathan Nolan.
Where were you when Kennedy was shot? That was the starting point for this series in which five writers are asked to build a story around a significant historical event and explore it in fiction. As well as the assassination of JFK, the writers explore the meltdown of Chernobyl, the Tottenham riots, Columbine and the splitting of the lithium atom.
People often ask the "Kennedy Question" to highlight the magnitude of the event itself. And occasionally we find ourselves in the thick of the moment. But just as interesting are the polarities, disjunctions and weird connections between the moment that shakes the world and the life of the everyday.
Episode One: The Electric Box by Louise Stern.
In the late 1980s teenager Ricky looks on with detachment as his family host a Fourth of July barbecue for their immediate neighbourhood. Passions come to a head, until the sight of Jacqueline Kennedy Onassis on television rescues an awkward social situation.
Louise Stern grew up in Fremont California and is the fourth generation of her family to be born deaf. She now lives and works in London as an artist and writer. She is also the founder and publisher of "Maurice", a contemporary art magazine for children. "Chattering", her first collection of short stories, was published in 2010.
The Electric Box is Louise's first commissioned story for Radio 4.
Producer: Jeremy Osborne
A Sweet Talk production for BBC Radio 4.
Last on
More episodes
Previous
You are at the first episode