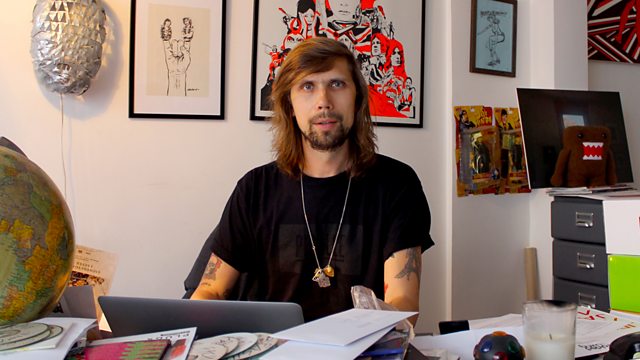 Join Annie Mac on a journey through the story of Ed Banger Records to meet the characters that make up the family led by Daft Punk's former manager, the charismatic Busy P.
Through the eyes of early signings Cassius and Krazy Baldhead, through to the most famous leather jacketed geeks in electronic music, Justice, everyone has their story to tell about the most epic boat party, the stupidest fashion trend, or how they got signed. Including anecdotes from friends of the label Erol Alkan, A-Trak and Sebastien Tellier.
House legend Todd Terry and a host of artists and radio DJs from both sides of the channel remember the unrivaled success of Justice's remix of Simian's 'We Are Your Friends'. While Uffie spits beats over radio favourite 'Pop the Glock', former boyfriend and label mate the hip hop influenced Feadz has other ideas about her fashion sense.
A year after the passing of Ed Banger's much-missed DJ Mehdi, his Carte Blanche DJ partner Riton remembers Mehdi's legendary dancing and everyone has a fond memory of the universally-loved DJ.
Busy P reveals how the label's villain SebastiAn nearly didn't get signed and how the aloof Mr Oizo, of 'Flat Beat' fame, is a huge asset to the label, yet both can be difficult so-and-sos to work with.
We hear from the man behind the image of the whole label, the artist whose work forced the great Kanye West to apologise, Ed Banger's own Art Director, the quietly spoken So-Me.
Annie also hears from Mickey Moonlight, Boys Noize, promoters and clubbers about how the label not only puts on the best parties, but also came to change the face of electronic music.
This is part of Radio 1's Behind the Label series and, together with the other episodes in the series, will be available to listen to until 9.00pm on Monday 8 October.