Add music you love and enjoy it with
The Rolling Stones - Remastered, Abkco

Pet Shop Boys - Very, Parlophone

Tom Petty

I Won't Back Down

Tom Petty - Anthology, MCA

The Clash

Should I Stay Or Should I Go

Now 19 (Various Artists), Now

Emeli Sandé

Read All About It (Part III)

(CD Single), EMI

Photograph: The Very Best Of Ringo, Parlophone

The Jimi Hendrix Collection, Universal

That's Rock'n'Roll (Various Artists), EMI

Hits Of 1971 & 1972 (Various Artists), Polydor

Slade

Cum On Feel The Noize

(CD Single), Columbia

Sweet

Blockbuster

Blockbuster! Sensational 70's (Va), Castle

Elton John & Pnau

Foreign Fields

Good Morning To The Night, Mercury, 6

The Best Michael Jackson & Jackson Fi, Polygram Tv, 1

Fifty Number Ones Of The 60's (Variou, Global Television
Pause For Thought

From Canon Ann Easter, Chief Executive of a Charity and Chaplain to the Queen.

I was there, of course, in Stratford in 2005 when the result of the Olympic Committee's deliberations was read out and we learned that London was to be the venue for the 2012 Olympics. We went crazy! Everyone hugging each other and screaming while the Red Arrows flew overhead and the editor of the local newspaper asked me, as the then Area Dean for Newham, whether I thought that this would be a good thing for our borough.
And I'm not terribly bothered about sports so I said that I really hoped that the hopes, energy, work and money that would be needed to make the Games happen, would also produce a lasting legacy which would improve the lives of our people.
There's no doubt that we'll have a magnificent park, some great sports stadia and some new homes too, in time, when the present buildings are refurbished and that will be a marvellous and huge legacy, I hope, but, having lived through this Jubilympic summer, I'm hoping for more than just things.
I've heard crowds cheering, not just for the winner, but for everyone who's done their best and I want us to hold on to that way of being supporters, not jeering but cheering ; I've seen sportsmen and women compete and win – but then turn around to console the others who tried really hard but didn't come in first – did you see that lovely picture of the table tennis player hug his collapsed opponent and made him laugh in his exhaustion – I want us to grow into that sort of competitor; and I've chatted with people on the train and drunk tea with neighbours I didn't know, and I'd like us to continue to enjoy being communities rather than people who happen to live in the same street.
And, if that's what the Games are going to leave us when the show has moved on, then I'll be a very happy beneficiary.
BBC Playlister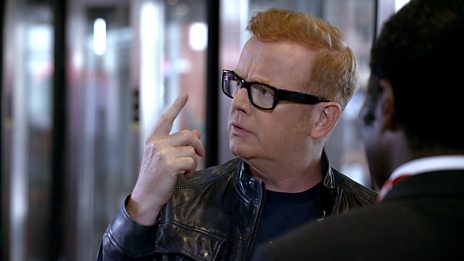 Chris has a song stuck in his head - but what is it? That's why he needs BBC Playlister!
500 WORDS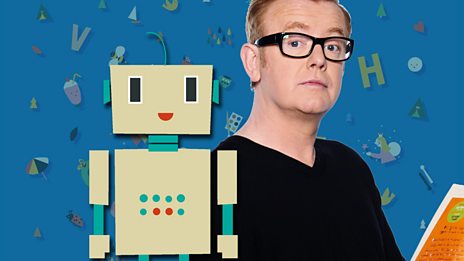 Featuring celebrity videos and top writing tips!
Podcast
Catch up with the latest Breakfast fun with Chris Evans. Hear the best stories and the biggest…