Add music you love and enjoy it with
The Greatest Hits Of 1972 (Various), Premier

Screen Cuts (Various Artists), Virgin

John Cougar - American Fool, Mercury

Queen

Fat Bottomed Girls

Queen - Greatest Hits, Parlophone

That's Rock'n'Roll (Various Artists), EMI

The Best Of The Ronettes, Phil Spector Int

That's Country (Various Artists), EMI

INXS

New Sensation

INXS - Kick, Mercury

Drive Time (Various Artists), Now

Queen

Bicycle Race

Jazz, Island, 4

AC/DC

AC/DC - Rock N Roll Train

(CD Single), Columbia, 1

XTC

Making Plans For Nigel

Greatest Hits Of The 70's (Various), EMI

1999 Grammy Nominees (Various Artists, Elektra

Without The Aid Of A Safety Net, EMI

Pop & Wave Vol. 1 - The Hits Of The 80's (Various Artists), Columbia, 2

Huey Lewis

and

The News

The Power Of Love

Huey Lewis & The News - Fore!, Chrysalis

Dolly Parton: The Ultimate Collection, BMG/RCA
Pause For Thought

With David Nyamu London 2012 Paralympic Chaplain.

I made my way to the airport ready to come to London for the Paralympics. My brief stay at the airport made me realize what I had been looking forward to for several months might not finally happen. It seemed like all was lost and it was too late to save the situation. I had to come to terms with the fact that I was not to make it for the Paralympics.
After all the preparations I got to the airport with my bag ready to travel, got through the check in counter then proceed to the departure gate. At the departure gate they ask me for a visa and I show them my invitation letter. The lady at the counter looks at me saying, "Sir, this is not enough, you need a visa to travel". I had no choice but to go back and comply. At this point several thoughts crossed my mind. "It's too late to redeem the situation, it was not meant to be, well, its' all lost!"
The following day I get a call from a friend who worked with the Olympic team in London and tells that he sorry for what happened and encouraged me to go and apply for the visa. He assured me that they are doing the best they can to help me. This was quite encouraging and made me feel someone cares. I went on to apply for the visa and yes I got it.
We all go through challenges and at times we feel we don't have the strength to push any further. In such moments we realize the importance of friends. We need someone to remind us all is not lost we can take that one more step. As the Scripture says, "Brothers, I do not consider myself yet to have taken hold of it. But one thing I do, forgetting what is behind and straining toward what is ahead".
500 WORDS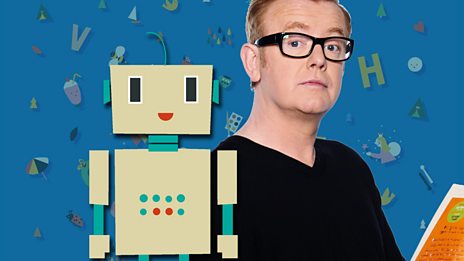 Featuring celebrity videos and top writing tips!
Free download
Catch up with the latest Breakfast fun with Chris Evans. Hear the best stories and the biggest…