Add music you love and enjoy it with
David Bowie - Best Of Bowie, EMI

Doris Day

The Deadwood Stage

A Portrait Of Doris Day, Stylus

Light Years - The Very Best Of ELO, Epic

The All Time Greatest Movie Songs, Columbia/Sony Tv

The Beatles - 1, Apple, 2

Ramones

Baby I Love You

The Ramones - End Of The Century, Sire

Shania Twain

That Don't Impress Me Much

Now 44 (Various Artists), Virgin

That's Rock'n'Roll (Various Artists), EMI

Max Bygraves

Fings Ain't Wot They Used To Be

And The Beat Goes On: 50's & 60's Vo, Debutante

The Best Of Max Bygraves: The EMI Years, EMI

The Female Touch 2 (Various Artists), Global Television

Sweet Talkin' Guy - Sound Of 60's Gal, Old Gold

Dusty Springfield

I Just Don't Know What To Do With Myself

Dusty- The Silver Collection, Philips

Aretha Franklin - Queen Of Soul, Atlantic

Cilla Black- The Best Of The EMI Year, EMI

B.J. Thomas

Raindrops Keep Falling On My Head

The Love Songs Of Burt Bacharach, Polygram Tv

Dance Hits Of The '60's & '70's, Old Gold

The Wurzels

Combine Harvester (Brand New Key)

Super 70's (Various Artists), Virgin

10cc

Wall Street Shuffle

Million Sellers Vol.13 - The Seventie, Disky

Status Quo

Rockin' All Over The World

Whatever You Want - V.Best Of Status, Polygram Tv

Emeli Sandé

Read All About It (Part III)

(CD Single), EMI

The Greatest Hits Of 1968, Premier

Phil Collins

Sussudio

Phil Collins ...Hits, Virgin
Pause For Thought

With Father Brian D'Arcy, a Catholic Passionist priest.

I admire people who can package wisdom for life in bullet points. One of my favourites is a man called Kent Keith. Back in the 60's he was a student leader at Harvard. To counteract the hippy, drop-out, mentality of the time, he composed a set of value statements which he called the Paradoxical Commandments. He urged students to keep on doing good especially when surrounded by negativity.

His words, first published in a student magazine, went around the world. They are still quoted anonymously today, because the writer never insisted on copyright. He is now Dr Kent Keith who helps people search for spiritual meaning in this writings and lectures. Here's part of what he wrote as a 19 year old, idealistic, student in 1968.

People are illogical, unreasonable, and self-centred: Love them anyway

If you do good people will accuse you of ulterior motives: do good anyway

If you are successful you will win false friends and true enemies: succeed anyway.


The good you do today will be forgotten tomorrow: do good anyway.

Honesty and frankness will make you vulnerable: be honest and frank anyway.

What you spend years building may be destroyed overnight: build anyway.

People really need help but may attack you if you do help them: Help people anyway.

Give the world the best you have and you'll get kicked in the teeth: Give the world the best you have anyway.

Recently, when asked if he'd add any new commandments now, he answered: The world is full of violence, injustice, starvation, disease and environmental destruction – Have faith anyway.

Now that's what I call wisdom for life in bullet points.
BBC Playlister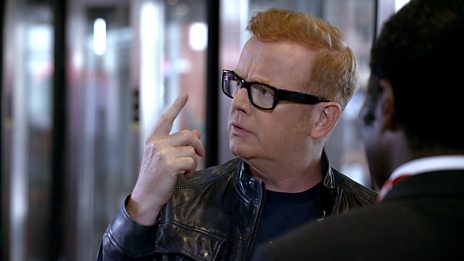 Chris has a song stuck in his head - but what is it? That's why he needs BBC Playlister!
500 WORDS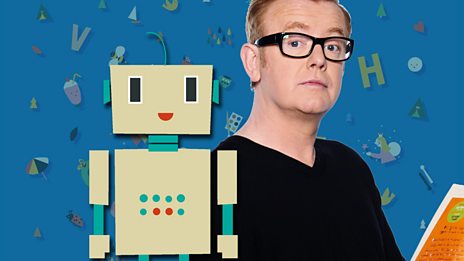 Featuring celebrity videos and top writing tips!
Podcast
Catch up with the latest Breakfast fun with Chris Evans. Hear the best stories and the biggest…