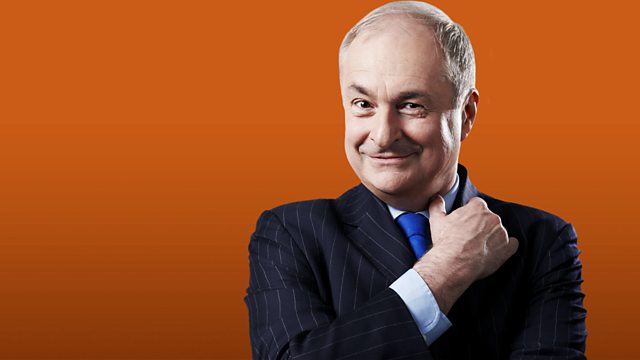 01/09/2012
Paul Gambaccini presents tracks from this week's US charts and hits from the last six decades.
In the feature Headline News [Number One Albums on Noteworthy Days] we hear Carefree Highway by Gordon Lightfoot from his LP Sundown. It was number one on 26 June 1974, the day a Universal Product Code ("bar code") was scanned for the first time for a packet of chewing gum at a supermarket in Troy, Ohio.
We also hear You Are Not Alone by Michael Jackson from HIStory: Past, Present And Future - Book 1. It was number one on 13 July 1995 - the peak of the Chicago heatwave when the temperature reached 106 degrees Fahrenheit.
In the regular feature The First Time Ever I Saw Your Face, tracks are played from albums by Al Martino and Jeffrey Osborne. While It's Not The Same Old Song highlights Forever Young by Bob Dylan and a different song with the same title by Rod Stewart.
In A Matter Of Life And Death, Paul celebrates the birth on this date in 1957 of Gloria Estefan by playing her hit Anything For You. We also hear San Francisco (Be Sure To Wear Flowers In Your Hair) by Scott McKenzie, who has recently died. Paul continues his countdown of the Top 100 list of songwriters based on success in the American chart from 1955 - 2005. We hear songs written by Desmond Child (Number 74) and Lionel Richie (Number 73).
Our R&B Number Ones are from 1968 - You're All I Need To Get By by Marvin Gaye and Tammi Terrell - and this week - Pray For Me by Anthony Hamilton. We hear country number ones from 1998 and now by Jo De Messina and Blake Shelton. This week's featured past and present rock number ones are by John Waite and Alex Clare. And We Are Never Ever Getting Back Together, by Taylor Swift, is the best-selling song of the week.
Last on